Did you know February was National Heart Health month? This week's Inspired by Life is dedicated to what I have learned from my mom and her heart.
Any mother wants the best for her children and hopes they will turn into good, well rounded people who have a positive impact on their community.  I know my mom wanted this for me, and if I can say so myself… I think that's just what she got!  I'd like to think I'm a fairly heart centered individual but I learned in 2011 that being heart centered isn't always the same thing as being heart aware.  Many of my patients know my mom had some…complications… last year which kept us all on our toes.  In May of 2011 she ended up having to go into surgery to get a stint in her heart and the area that was affected was in a very unfortunate location called the LAD.  The surgeon later said that if the blockage had not been repaired when it was, we may not have had a happy ending to this story.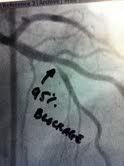 To me, the idea of my mom having any sort of heart disease, and especially a blockage of that severity FLOORED me!  My mom is healthy, she eats pretty well, she walks almost daily… she isn't the picture of risk that I imagine when I think of someone who has heart disease.  I also never asked her what our family history was when it came to heart disease, (I always thought it was our livers that were out to get us).  The reason I found this all very Inspiring was because I learned a very important lesson last May, one that will benefit me and hopefully anyone reading this too.  Learn about your risk factors, know your family history and understand the warning signs of heart disease.  The #1 killer of women in the US is heart disease and my family was lucky… not everyone knows there is an issue until it is too late so please take 5 minutes this month and read what the American Heart Association (www.heart.org) has to say about warning signs and risk factors of heart disease!
And the other reason I was Inspired by this… seriously, how cool is it that we are at a point in medicine where we are capable of fixing stuff like that!  A-M-A-Z-I-N-G!  (Big shout out to the Cardiac Surgeon Dr.Tseng at Kaiser… thanks for saving my mom's life!)
For more information about Inspired Wellness Center you can join the conversation online on Facebook and Twitter. Inspired Wellness Center services Arvada and the entire Denver Metro Area.
Image by: (kitchentablemedicine)