Dedicated To: my friend & her mother
Hi Friends!  Did you miss me?!  It's been almost a month since my weekly edition of Inspired By Life  and I promise that I haven't been so UN-Inspired lately that I've nothing to say . . . . I've just be so busy that I haven't had time to get it on paper!
So lets start with what has been keeping me busy… (drum roll please) AIM!  AIM is the new cancer center that I have been feverishly working on and AIM stands for AnthioGen Integrative Medicine Center.  This new place is the product of mine and Oncologist, Dr.Samir Witta, MD and we want to bring Denver a comprehensive Wellness center that offers the best in specialized integrative care to those who's lives have been touched by cancer.  You'll hear a lot more about this in the (VERY) near future but let's move on to why I was so Inspired while creating AIM…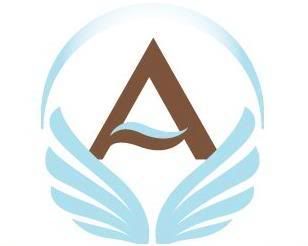 So as the opening of AIM drew closer I realized that I had gotten so lost in the business and admin side of opening a new business that I had forgotten about the creation of the actual space that will be AIM.  Thankfully I have one friend in particular who was constantly asking me how things were going and if I needed help with anything.  Because I tend to be a hoarder of projects, I had never taken her up on her kind offers of helping until one night.  I told her I needed someone who could pull out a comfortable, nice looking space on a shoestring budget and she immediately told me that she and her mother would LOVE to help!  And now, it's weeks later and the three of us have spent many hours moving furniture, cleaning, shopping and decorating and soon we will open the doors to AIM so everyone can see what we've been up to.
This in itself is reason to be Inspired by the kindness of those around us when we actually let them in and let them help us.  But there is more to this story…. This friend lost her father to cancer just a few short years ago and although many people had approached her and her mother about getting involved in various projects related to cancer, they said nothing ever "felt right" until AIM came along.  And so, one night as we were working, and my mind was about to explode with to-do lists and (if I'm being honest) I was very near some kind of mental breakdown… my friend turned to her mother and said, "You know, I wish something like this was around when Dad was going thru treatment.  I think it could have really helped him feel better."  Such a simple sentence with such a profound meaning and at that moment I realized that the work, and the little stuff that was stressing me out about the business and admin side of this project… was NOTHING compared to the potential that this project has to help people in our community.
To my friend and her mother . . . .thank you for not giving up on me when I kept telling you I didn't need help, thank you for all the hours you spent with me helping this dream to be realized, thank you for reminding me to get over myself and my to-do lists and most of all, thank you for Inspiring me when I needed it the very most.  The memory of your father will always be with me and always remind me of why I am committed to doing anything I can to help anyone who has ever been touched by cancer.
For more information about Inspired Wellness Center you can join the conversation online on Facebook and Twitter. Inspired Wellness Center services Arvada and the entire Denver Metro Area.
Image by: (Boston.com)