Path to putting in the work with help, to get back in shape!
Written by: Jana Royer-Morian
Last year I wrote a blog about how easy I was finding it to lose weight, I just followed the "DUH diet" and I magically shrunk by about 25 pounds.  Ahh, the good old days!  I no longer think losing weight is easy and have reached the, "nothing I'm doing is working, so why try" phase.  Maybe some of you have been in this place.
Well, after months (and months) of losing and gaining the same 5 pounds I have decided to take two very important pieces of information to heart.
Enlist help
Tell others what you're doing
Enter my old friend Stoney Eskew.  I met her years ago when I first went into private practice and was teaching at Colorado Free University.  She is beautiful, fit, and most importantly a genuinely good person . . . oh yeah, and an amazing personal trainer.  Stoney owns a company called Eskew Fitness and she specializes in metabolism testing and nutrition and fitness counseling.  When we first met and worked together, she tested my metabolism and told me exactly what and how much to eat… and had I done what she told me to do, I am sure it would have worked.  Maybe I wasn't ready, maybe I was committed enough… maybe I was just too lazy.  Knowing that she would have the answers to why I have plateaued and can't seem to get any further with it, I called her again, but this time I am ready, I am willing and I have lots of reasons for wanting to be successful.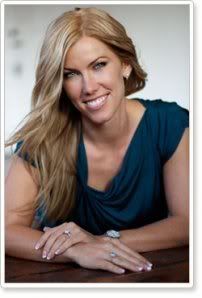 They always say that the best way to be successful and stay accountable is to tell other's what you are doing, so here I am telling all 2000+ of you what I am doing, why I am doing it and how I plan to be successful.  My hope is chronicling my journey will be a great way to reach out to any of you who have struggled with your weight and hopefully Inspire you to find a new way to approach your weight loss woes.
I meet with Stoney in two days and at that point we will do my metabolism testing, tell me how many calories my body needs and the best way to give it the fuel to keep up with my active lifestyle.  More details to come!
For more information about Inspired Wellness Center you can join the conversation online on Facebook and Twitter. Inspired Wellness Center services Arvada and the entire Denver Metro Area.
Image by: (StoneyEskew)(squidoo)